featuring:

Seminar Preview
This informative and engaging seminar is designed to showcase what it takes to offer a functional medical travel benefit, how it benefits employers and employees, and what makes our network of providers and services in Costa Rica a popular and valued medical travel option for members and sponsors of self-insured employer health plans.
The event sponsors have worked together for over a decade to help members of self-insured health plans – many with little or no prior travel experience – who choose to obtain qualified surgical treatment in Costa Rica with outstanding results.
The program details and schedule for this "Connect from Anywhere" (CFA) event are being finalized, but below is a preview list of topics expected to be covered with opportunities for moderated, interactive Q&A.
We welcome members and non-members to this free event, but advance registration is required, so please do so now if you plan to attend. Updated program information will be sent all event registrants.
ABOUT CIMA (www.hospitalcima.com)
Located in San Jose's modern suburb of Escazu, CIMA is a full-service, tertiary care hospital bringing accessible and affordable healthcare to the global market with top tier-talent and providing medical services to both local and international patients. CIMA has been accredited by Joint Commission International (JCI) since 2008 and, in 2021, completed its 5th consecutive certification, receiving JCI's Gold Seal of Approval® for the highest standards in patient safety and medical care.
CIMA offers medical services from more than 800 credentialed physicians representing more than 65 medical specialties and sub-specialties, a complete imaging department, including open magnetic resonance imaging (MRI), computed tomography (CT), x-ray, ultrasound, and endoscopy, a full-service laboratory, and a 24-hour onsite pharmacy.
Medical specialties include cardiology, orthopedics, oncology, neurology, urology, cosmetic and reconstructive surgery, maternity care, neonatal care, laparoscopic surgery, ophthalmology and otolaryngology (ear, nose, and throat) and more.
ABOUT INDUSHEALTH (www.indushealth.com)
Established in 2005, IndusHealth is the leading corporate global medical travel administrator in the U.S., providing self-insured employers a compelling solution to reduce expenditure on elective surgeries and certain specialty Rx treatments.
IndusHealth's Global Healthcare Option program offers eligible plan members the choice of pursuing a wide range of qualifying medical treatments at top-notch international and domestic facilities with Joint Commission (JCI/JCAHO) accreditation.
IndusHealth's unique turnkey solution includes a complete set of administrative and concierge services including personalized nurse case management, patient advocacy, safety compliance, risk management, travel coordination, billing administration and reporting.
IndusHealth has extensive experience in serving self-insured employer groups ranging from 500 to over 40,000 members in size.
ABOUT MEDICAL TOURS COSTA RICA (www.medicaltourscostarica.com)
Medical Tours Costa Rica is a medical travel "one-stop-shop" and concierge center that coordinates the entire continuum of care in Costa Rica with our network of hospitals, hotels, tourism and transportation providers, and more.
Our goal is to not only support patients during the diagnostic and quotation process but to eliminate any possible barriers. Our team of experienced industry professionals will connect the dots interfacing with each certified provider to assure a seamless medical travel experience.
Medical Tours Costa Rica is the leading medical tourism facilitation service in the region, having provided offshore, managed health care services for more than 3500 patients from the United States, Canada, England and other nations worldwide.
Date: March 24, 2021
Time: 1:00 pm - 4:00 pm EDT
Cost: Free to both SIIA members and non-members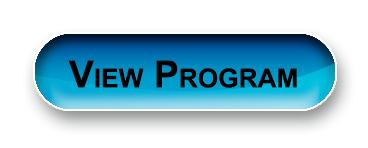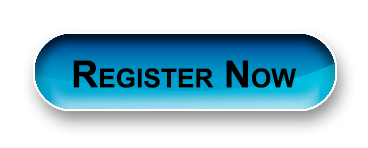 Content Disclaimer
This Connect from Anywhere (CFA) event has been designed to allow for the sponsor(s) to showcase product/service solutions to those involved with the management of self-insured health plans, captive insurance companies, and/or self-insured workers' compensation programs. The sponsor had paid a fee to SIIA for production and promotional services and is entirely responsible for its content. Registrant information will be shared with event sponsor(s). SIIA does not endorse any company, product or service. For information regarding similar sponsorship opportunities, please contact Justin Miller at jmiller@siia.org.